Are You Online Shopping Safely?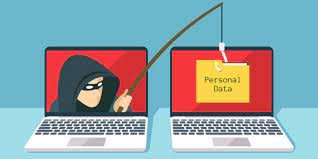 I prefer to support local businesses and actually go into a store to shop, but sometimes you just can't beat the convenience, selection and price of buying online. When I shop online, I take some extra precautions to make sure that my personal information is protected. Obviously, nothing is perfect and even if you try to protect your information, it still may be compromised, but every little bit helps.
• The first thing that I do is shop from well known sites. These sites will have https instead of just http in front of them, indicating that they've taken steps to secure their site. There are probably a handful of sites that I regularly buy from. If a site doesn't have https before it's address, I'm not putting in my personal information.
• I also check that the site address is correct. There shouldn't be any extra numbers or letters in the site address. If you wanted to go to amazon.com, don't go buy anything from the website address 1amazon.com. Scammers will set up addresses that are close to the original, with the hope that you'll input your personal information for them.
• Be extra alert when buying something from a site, that you haven't bought from before. I have purchased gifts from ads that were displayed on social media. Before I purchased the item, I did some research on the company. Where are they located? I will do a google street view of the address to see if the address seems reasonable for a business to be located. How long have they been in business? Is there a phone number to call? Yes, I will actually call the number to see if it works.
• Read the reviews. I know that reviews can be faked, so I try to look at how specific the review is for the item that I'm purchasing and how recent the reviews are. I will also look for the lower rated reviews because I figure someone's not going to buy a 1-star review! But you never know.
• Companies have gotten very good at removing any friction when purchasing from them. That is why they always ask if you'd like to save your payment information with them to make it easier for future purchases. I always decline to save my credit card information with them. I don't want to have to worry that if their system is hacked that my data has been compromised.
I hope you found these tips helpful. If you have any online shopping tips that you recommend, leave them in the comments below. 585-663-2004