Don't Overpay For Workers Compensation Insurance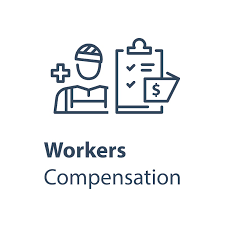 If your business has employees, you know or hopefully you know that New York State requires that you have Workers Compensation Insurance to cover your employees if they are hurt at work to cover their medical expenses and loss of wages.
There are two factors that help determine your Workers Compensation premium, how much your employee makes and the type of work they do. The Insurance Company is going to charge a higher premium for employees that perform higher risk activities that have a greater likelihood of injuring the employee.
For example, landscaping companies can have employees that work out in the field doing the mowing and hardscape installations, snowplow drivers for the winter, outside salespeople, and employees that work strictly in the office, managing the paperwork and answering the phones. Insurance companies will charge a different rate for each of these job activities.
You might have some employees that perform multiple activities. An employee that performs the mowing and hardscape installation work might also help with sales and stay on in the winter to help with snow plowing. It's important to keep track of the employees' hours worked performing each activity to get the best Workers Compensation rate. As long as you can provide accounting records showing the employees' hours worked on each activity the Insurance Company will allow you to divide their compensation into each rating class. If you don't keep records of the hours worked for each activity, the Insurance Company is going to rate the employee under the highest rated class of the activities they perform.
This can result in a big difference in your Workers Compensation insurance premium. The rate per $100 of payroll for a salesperson is much less than the rate for an installer that works in the field.
So, working with your accountant and payroll company to come up with a system to track your employees' hours for each of their activities can result in a much lower Workers Compensation Insurance premium.
If you found this tip helpful and would like us to review your Auto, Home or Business Insurance and provide you with a quote, give us a call 585-663-2004.