Have A Dog Breed That's Prohibited By Insurance Companies? Not Anymore!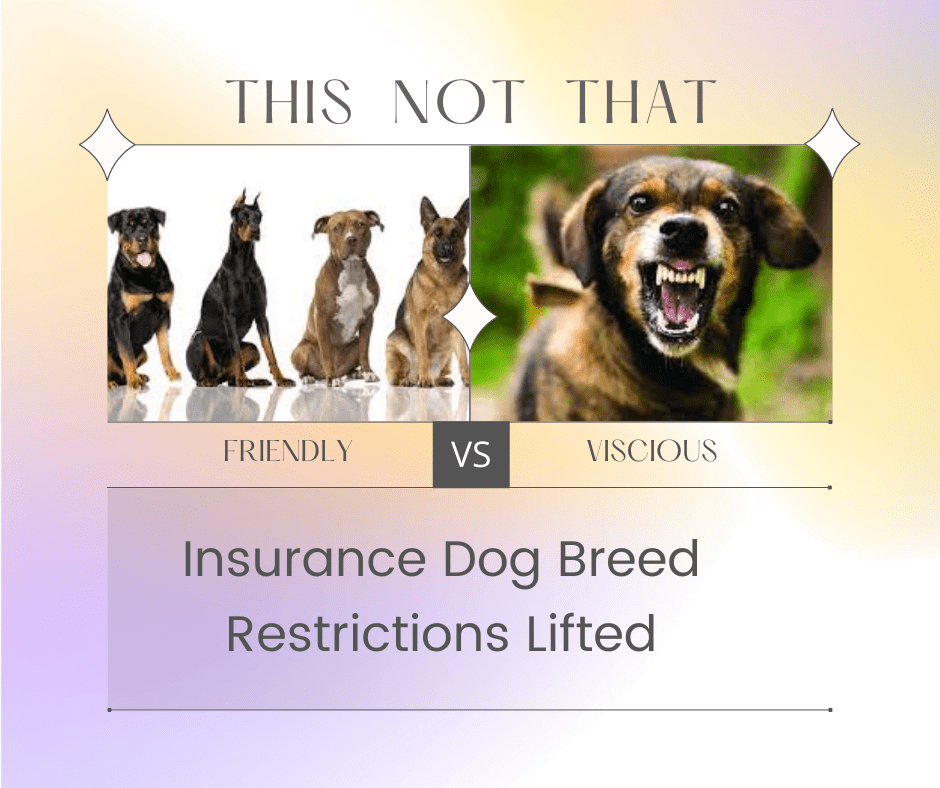 NYS Senate Bill S4254 goes into effect January 28th, 2022 and prohibits Insurance Companies from refusing to issue or renew, cancel or charge or impose an increased premium for certain policies based SOLELY on the breed of dog owned.
Previously, every Insurance Company had a prohibited dog breed list. If you owned one of the dog breeds on their list, they would NOT provide you with Homeowner's Insurance or would charge you a higher premium.
Some of the prohibited breeds were:
Pit Bull Terriers
Rottweilers
German Shepherds
Chows
Doberman Pinschers
Akitas
Siberian Huskies
Even though Insurance Companies can no longer discriminate solely based on breed, your dog cannot have any bite history or display aggressive behavior. Insurance Companies will randomly or not so randomly select homes to do a physical inspection when they first insure them. I would be certain that any homeowner that indicates that they own one of the previously prohibited dog breeds should expect to have a physical inspection of their home.
The new law will open up a lot more Homeowner's Insurance options for these dog owners. This is a great opportunity shop for Homeowner's Insurance and see if you can find a company that is able to insure your Auto and Home Insurance, so you can take advantage of the multi-policy discount on each policy.