Homeowner's Insurance Companies Are Clamping Down!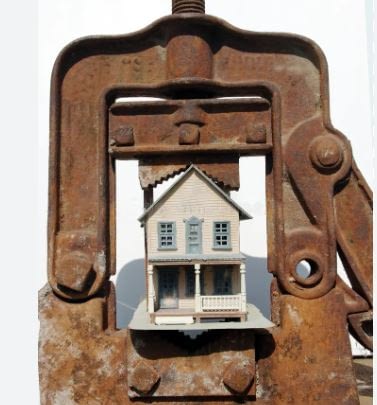 Insurance Companies are not immune to inflationary pressures and are losing money because it takes longer and costs more to repair a home. They are also experiencing unprecedented weather-related losses.
Insurance Companies are taking multiple steps to get back into the black that you need to be aware of.
They are increasing their rates
Increasing the inflation adjustment for the Rebuilding Cost of the home
Reducing the number and types of claims they'll accept on new business
They are reviewing aerial photography to determine if there are any hazards, roof issues or overhanging trees.
They are requesting more exterior/interior inspections of homes.
Why should you care? If your current Homeowner's Insurance has increased and you want to switch to save money, know that they only want the cream of the crop. If you want to save money on your Homeowner's Insurance, your home needs to be in tip top condition, and you better not have more than 1 claim in the last 5 years.
Take a walk around your home:
Is the roof in good condition? No moss, curling or missing shingles?
Are your gutters and downspouts working correctly, diverting water away from your foundation?
Do any steps, 3 steps or higher have a handrail?
Is your driveway and walkways in good condition?
Any tree branches overhanging the home?
Are there shrubs/plants touching the home?
Is your pool secured by a self-locking fence for inground or self-locking stairs/gate for above ground pools?
If you have any issues with any of those items, you'll want to fix them before you start shopping for Homeowners Insurance. We inspect all of our properties before we insure them to identify any potential issues that the Insurance Company might have. This is an important step because if the Insurance company doesn't inspect your home until AFTER they insure it, and there are issues, they can cancel your policy. That's no good. Worse, you'll have trouble going back to your original Insurance Company once you've left and issues with the home have been identified.