How Long Can You Stay on Your Parents' Car Insurance?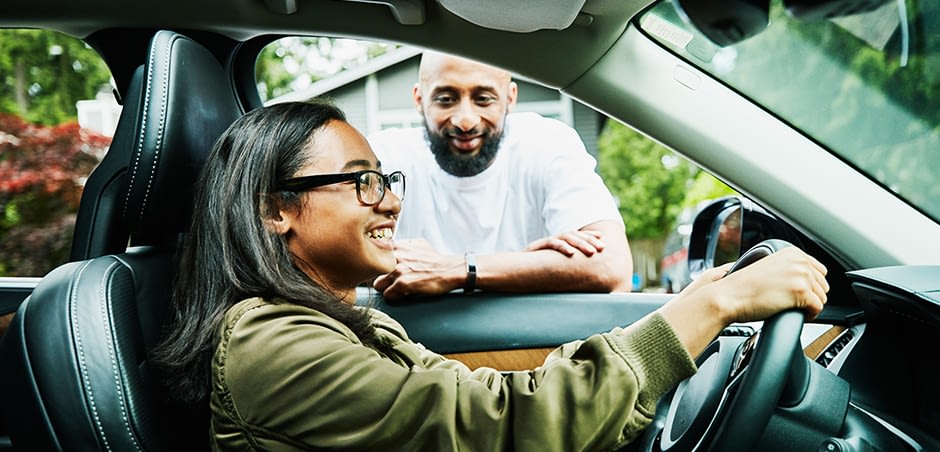 The good news is that there is no age limit that will require you to get your own car insurance. As long as you live in your parents' home and drive a vehicle that is titled and registered in their name, you are able to stay on their car insurance.
What happens when you go away to college? If you are lucky enough to take one of your parents' cars with you and you maintain your parents' address as your permanent address, you can stay on their car insurance. Even if you don't have a vehicle at school with you, you can stay on your parents' insurance. This will provide coverage for when you drive their vehicles when you are home, and provide you with continuous insurance coverage, which will help you when it is time to get your own auto insurance. Your parents may be eligible for a discount while you are away at school without a vehicle if your school is more than 100 miles away.
You WILL have to get your own car insurance when you purchase a vehicle that will be titled and registered in your name and/or you officially move out of your parents' home.
If you purchase a vehicle in your name and still live in your parents' home, you will have to get your own insurance, but check with the Insurance Company that your parents have their insurance with. They may be able to provide you with discounts that wouldn't be available if you lived away from home, like a multi-vehicle discount.
I hope you found this tip helpful. If you'd like us to review your insurance and provide you with a no-obligation quote, give us a call 585-663-2004.