How's Your Liability Insurance?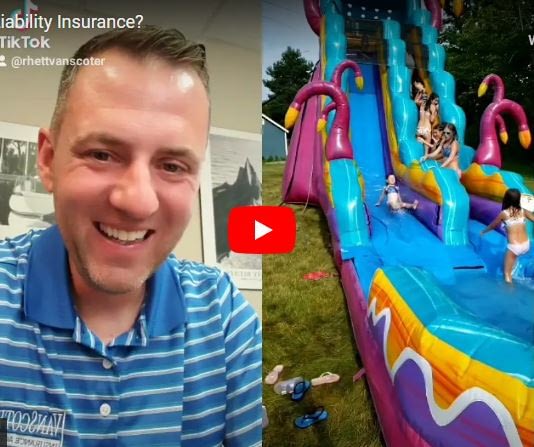 Have you ever rented a water slide or bounce house for party? When you sign the contract with the company you release them from all liability. That means if anything goes wrong…it's on you!
This is the water slide we rented for my daughter's birthday party. I was able to sit back and enjoy the party, knowing that I have plenty of liability insurance if disaster happens.
People will get hurt on these. Within 30 minutes of it being up in our yard, our neighbor got hurt. Luckily it was a minor injury and she was back on it within the hour.
If you are going to rent a water slide, bounce house or mechanical bull for your party, contact your Insurance Agent to review your liability coverage. You will be able to enjoy the party more knowing that you're covered!