Is Your Homeowner's Claim Covered?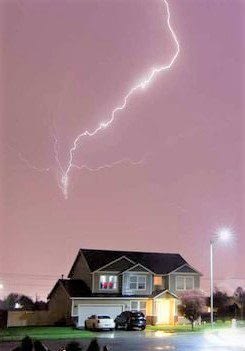 Is your personal property claim covered? This is a question we get a lot!
As with most of my answers, it depends. It depends on the type of covered perils (causes of loss) that your personal belongings are covered for.
Named Perils vs Comprehensive Perils
A Named Perils policy will cover the big types of claims that you would normally expect, like Fire, Lightning, Windstorm, Smoke, Vandalism, Theft, Weight of Ice And Snow, etc.
A Comprehensive Perils policy covers EVERYTHING except for what it excludes, like termites, damaged caused by animals we own, earth movement, surface water flooding, war, intentional loss, etc. Don't be fooled, these same exclusions are on the Named Perils policy as well.
We recommend a Comprehensive Perils policy for 2 reasons:
If lightning strikes your house and fries your electronics, either policy will cover the damage to your property. But if lightning strikes the transformer down the street from you or a car strikes the transformer and creates a power surge a Named Perils policy would NOT provide coverage for your contents, but a Comprehensive Perils policy would!
If you get ice damming on your home and the water backs up into the home and damages your belongings. The Named Perils policy would NOT cover the damage to your contents, but a Comprehensive Perils policy would!
That is why for a little more money we recommend the Comprehensive Perils policy for your personal property on your Homeowner's Policy.