Sneak Peek: What I Look For When I Review A Business Insurance Policy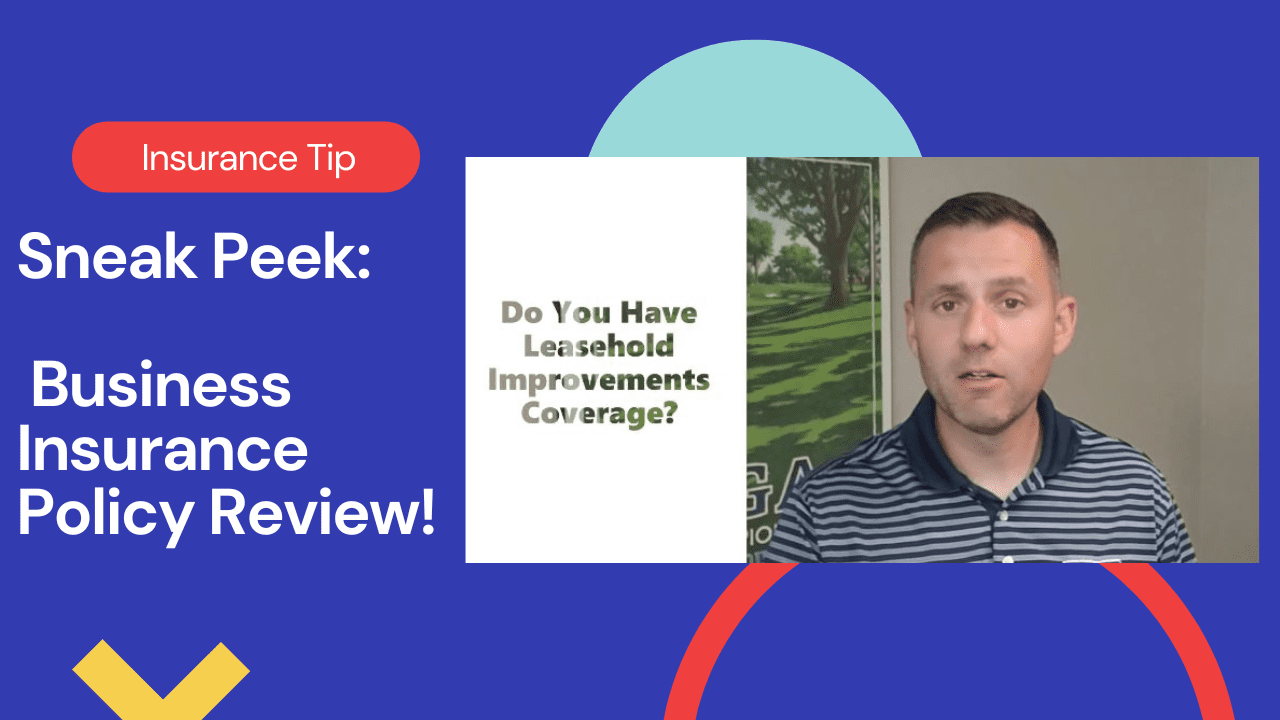 When I review a Business Insurance Policy there are some major coverages that I look at first before I get into the nitty gritty of the policy.
If you own your building, I want to review the Replacement Cost to see if it's accurate. If this hasn't been reviewed in a long time an outdated method of determining the Replacement Cost may have been used, or the Replacement Cost on the policy hasn't kept pace with inflation.

If you don't own the building, I want to know how much money you invested in renovating your space to get it ready for your business. This is a commonly overlooked cost. If your space is damaged by a fire, your landlord is not responsible to build out your space. They are going to just provide what was originally there before you moved in, which may just be 4 walls. You need to have the cost build out of your space covered by your insurance policy.

Is your contents and equipment coverage adequate? As a business grows it acquires more contents and equipment. If you haven't notified your Insurance Company of the increase, you are probably under insured.
Loss of Income – If your business is shut down by a covered claim, like a fire, how will you survive? How would you pay your bills for 6-12 months with no income? Would you be able to continue paying your staff, so you don't lose them to competitors? Loss of Income coverage is going to help you with both. If you have Loss of Income coverage, is it a set dollar limit or is it Actual Loss Sustained with a time limit? One is better than the other!
Do you have Sewer and Drain Backup coverage? This is common coverage on Homeowners' Policies, but I find it to be overlooked on Business Insurance Policies.
These are just a few of the major coverages that I look at first when reviewing a Business Insurance Policy. If you haven't had your Insurance Policy reviewed in a while and would like us to provide a review and quote your insurance for you, give us a call 585-663-2004.