You Think You're Covered But You're Really Not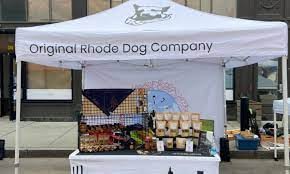 This is one of the most common mistakes I see when people insure their business contents/tools & equipment.
Most business owners will review their Business Owners Insurance Policy (BOP) and see $50,000 of business contents coverage and assume that they are fully covered. And you may be, if your business property (think inventory, furniture, tools & equipment), never leave your premises.
BUT, if you are a contractor that travels with your tools or someone that takes their goods to festivals or trade shows to sell, you have a major gap in coverage!
Your Business Owner's Insurance Policy only covers your stuff at the location listed on your policy, which is most likely your home or office, but as you drive away from that location, you can waive bye to the insurance covering your business property.
If you want your business inventory and tools & equipment covered away from the insured location listed on your BOP policy, you will need to add the "Inland Marine" endorsement to your policy to cover your stuff while it's away from your premises.
If you found this tip helpful and would like us to review your Business Insurance and provide you with a no obligation quote, give us a call 585-663-2004.